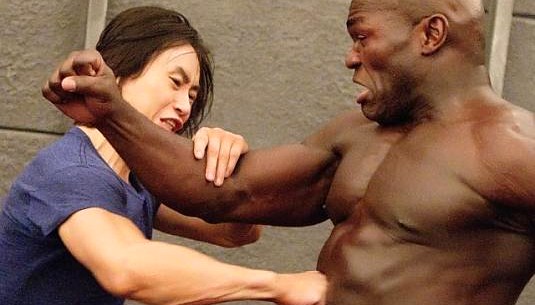 Martial arts fans, here's something for you! 25 new stills from Keanu Reeves' upcoming directorial debut Man of Tai Chi have arrived and we definitely recommend you to check them out! I mean – you already saw the first trailer for the whole thing & it doesn't look bad at all, hope you agree?
So, as we previously reported, Keanu Reeves directed the movie from a script written by Michael G. Cooney, which revolves around a young martial artist who is recruited to take part in a no-rules underground fighting tournament.
Set in Beijing, Man of Tai Chi tells the story of a young martial artist whose fighting skills brings him to a realm of vast opportunities, and painful choices. This is the directorial debut of Keanu Reeves, in which the Bot and Dolly camera has been used for taking the viewer into the action and showcasing a new cinematic experience.
Not much of a plot, but one thing is for sure – there's going to be a lot of action in Man of Tai Chi, which is (unfortunately) still without a release date. Or, as Reeves previously explained:
How would you like to test how good you are? No referees, no rules, pure fighting, man-to-man. But to watch a person's life evolve and change, that is what I offer.
Beside Reeves, who plays plays the movie's villain (aka the man who forces people to fight each other to their death), the pic also stars Tiger Chen, Karen Mok, Iko Uwais and Simon Yam. As usual – click on all these images to take a better look & let us know what you think!