Movie News
Mia Wasikowska & Olivia Williams Board Cronenberg's MAPS TO THE STARS!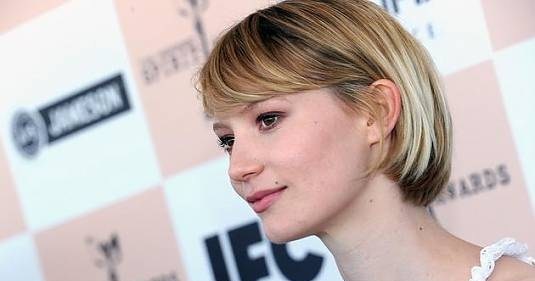 David Cronenberg
's upcoming thriller
Maps To The Stars
is getting bigger! We've just learned that
Mia Wasikowska
,
Olivia Williams
and
Evan Bird
are all on board for the
schizoid ghost thriller
which stars shooting this July. Guess we're all interested in this story? Ok then, head inside to find more details… Let us first remind you that Cronenberg will direct the ghost story that's said to be a scathing attack on celebrity-obsessed LA from a script written by
Bruce Wagner
, and the movie already stars
Julianne Moore
,
John Cusack
,
Robert Pattinson
and
Sarah Gadon
. As for the new cast, at this moment we know that
Evan Bird
comes on board to play a troubled, drug-addicted child star, while
Olivia Williams
will play his manipulative mother.
Mia Wasikowska
, on the other hand, jumps in to play Bird's disfigured, schizophrenic, fame-obsessed sister.
Maps To The Stars
is being produced by Katz and SBS Productions' Saïd Ben Saïd, and Sentient Entertainment's Renee Tab, Cronenberg's manager, will executive produce. Can't wait to hear more about
celebrity-obsessed
Los Angeles, if you share my enthusiasm about this project – stay tuned for more updates!