Movie News
Marc Forster Will Not Return For "Bond 23"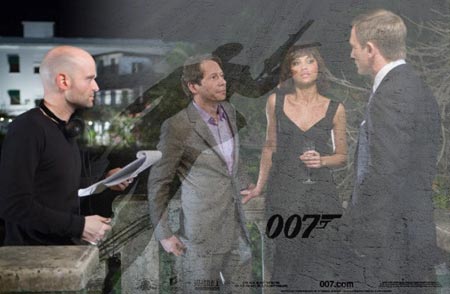 Quantum of Solace director Marc Foster will not be returning for the 23rd film in the James Bond series. Actually, Marc Forster has revealed that Daniel Craig convinced him to helm the latest James Bond film. The film-maker had initially turned down the project, claiming he was nervous he would be sucked into the corporate Bond "machine". However, he changed his mind after meeting up with 007 Craig. "I thought: 'He's really real. There's no bulls**t.' I felt like I wanted to work with this guy. The next thing I knew I was on a plane." Forster says he was offered the next one, but declined because he prefers a balance of films.
"They offered me the next one, but at this point the pressure is so intense – it's a year of not having a life. And I don't know if I want to do that again. It's literally not having a life, and I mean that, it's not exaggerated. I feel like life is short, you have to find a balance."
Although Forster made that statement when asked about returning for another Bond movie, his experience on Quantum of Solace was certainly fantastic. If that disappoints you, then you won't certainly like the rumors going around claiming that Daniel Craig is thinking about not returning as Bond as well. The actor supposedly won't make a decision until he sees how well Quantum of Solace does.

"Quantum Of Solace" will hit domestic theaters on November 14th 2008.