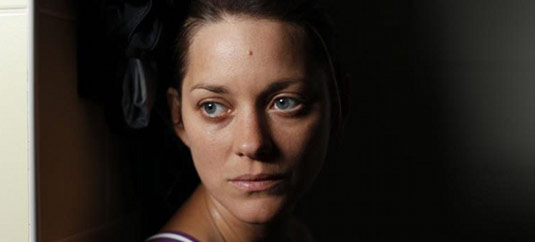 Rust & Bone is an upcoming movie which comes from director Jacques Audiard.
The movie will open next month in France, and the reason why we're so interested in this project is because lovely Marion Cotillard stars in it and on the other hand, we have the first look at her in the whole thing, as well as the official synopsis for the movie. Hope you'll like it.
And that's not all, it looks like the movie will premiere at this year's Cannes Film Festival.
The movie is based on Craig Davidson's short story collection with the same name, which tells the story of an unemployed 25-year-old man who falls in love with a killer whale trainer.
"It starts in the north. Ali ends up with Sam, age 5, on the arms. His son, he barely knows. Homeless, penniless and friendless, Ali finds refuge with her sister in Antibes. There is much better that she's hosting in the garage of his house, she takes care of the little and it's nice. Following a fight in a nightclub, his fate crosses that of Stephanie.
He brings her back to her and leaves her phone. He is poor and she is beautiful and confident. She is a princess. All the objects. Stephanie is a trainer of killer whales at Marineland. It will take the show turns into a nightmare for a phone call in the night's meet again When Ali is found, the princess is packed in a wheelchair: she lost her legs and a lot of illusions. He will simply help, without compassion, without mercy. She will revive."
Matthias Schoenaerts, Bouli Lanners, Céline Sallette, Corinne Masiero, Alex Martin and Tibo Vandenborre also star in the movie, which opens in France on May 17th, 2012.
Let us know what you think, and stay tuned for more updates on this one!