Movie News
Martin Scorsese directing Frank Sinatra Biopic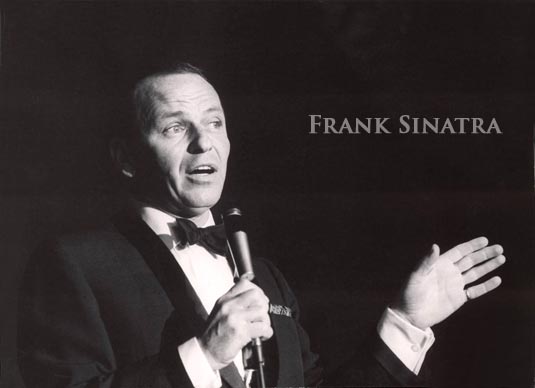 Martin Scorsese will direct and produce a film about the life of famed singer Frank Sinatra. Oscar-nominated screenwriter Phil Alden Robinson (Field of Dreams, Sneakers) is writing the screenplay based off the life of the late singer and actor for Universal Pictures and Mandalay Pictures. Sinatra was born in Hoboken, N.J., and raised during the Depression; he built a singing career that weathered many changes in popular culture, all the while racking up 31 gold records and countless other honors. He also had a successful career as an actor, earning an Oscar for 1953's From Here to Eternity. His personal life was just as eventful. He suffered from depression, was alleged to have connections to organized crime and was married four times; two of his wives were Ava Gardner and Mia Farrow. He passed away 1998. The music rights have been secured and the Sinatra family has given its permission, which is not an easy get. Frank's youngest daughter Tina Sinatra will be an executive producer, which would lead many to believe that the film would probably be on the less controversial side. However, Tina has told journalists in the past that she would "trust Scorsese implicitly" to "present the truth" about her father. Peter Guber and Cathy Schulman are producing the film. Speaking of research, Robinson had amassed 30,000 pages of it for "Sinatra," according to Schulman. And distilling it into a feature film has led the creative team to shun a traditional, linear storytelling approach in favor of a more unconventional one. Schulman also said:
"It'll be almost like a collage. In the way one of his records captures different rhythms and moods, this will have collective scenes and moments that form the overall story as opposed to a conventional timeline. It's about capturing moments as opposed to trying to tell the entire story in too little time."
Although no actor is attached to star in the film, Schulman said Leonardo DiCaprio is an obvious candidate because he has become Scorsese's go-to actor over the past decade, having starred in the director's past four features: "Gangs of New York", "The Aviator", "The Departed" and the upcoming "Shutter Island". No production schedule was given at this time.