Movie News
Martin Scorsese's Hugo Cabret Moved to Thanksgiving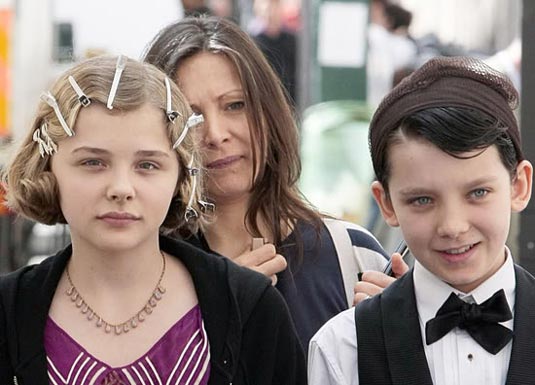 Distribution rights for Martin Scorsese's 3D adventure, Hugo Cabret have been assigned to Paramount and its release date has been moved up a couple of weeks to November 23, the day before Thanksgiving, best for family-friendly entertainment.
Deadline reports that the film has now put off until a couple of weeks to the very busy and competitive date. "Hugo Cabret" was originally slated to be distributed by Sony Pictures, under GK Films' output deal. Sony had the film scheduled for a December 9 release and when the studio couldn't provide demanded Thanksgiving date, Sony Pictures agreed to let GK Films move the picture and Paramount get out of the office to be part of Scorsese's first 3D film .
Hugo Cabret faces the most difficult test of all, because it will play against two other family films opening in the same frame. There's the animated (and also 3D) Arthur Christmas in addition to the star-studded The Muppets top lined by Jason Segel and Amy Adams. First one is a holiday themed the film, the second is based on a favorite childhood staple and filled with familiar faces. It will be intriguing to see how this plays out.
The "Hugo Cabret" picture stars Asa Butterfield, Chloe Moretz, Sacha Baron Cohen, Ben Kingsley, Jude Law and Emily Mortimer.
The flick is based on Brian Selznick's best-selling children's historical fiction book, "The Invention Of Hugo Cabret," and the 1931-set film follows the story of a young boy who secretly lives in a Paris train station. When Hugo comes upon a broken machine, an unusual girl, and the distant, unfriendly man who runs the toy shop, he is caught up in a thrilling, mysterious adventure that could put all of his secrets in risk.
Scorsese seems genuinely fired up about the possibilities of the 3D format:
Every shot is rethinking cinema, rethinking narrative… People look like… like moving statues. They move like sculpture, as if sculpture is moving in a way. Like dancers…"
Sounds like a good laugh to watch as well as to play.