Movie News
Martin Scorsese's Hugo Cabret Movie Details
Finally some details about
Martin Scorsese
's upcoming (and let's also mention first)
3D
project
Hugo Cabret
production has begun! And that's not all!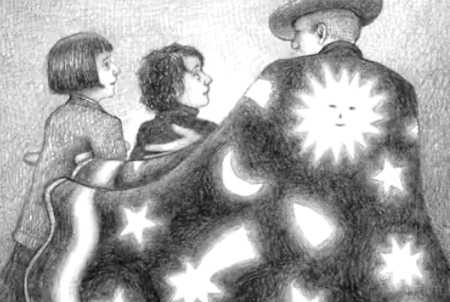 The full cast report is also included! You should definitely check out the rest of this report and see why this Scorsese's movie, based on
Brian Selznick
's NY Times bestselling novel
The Invention of Hugo Cabret
, already sounds like big, big spectacle… Hugo Cabret, Scorsese's first film which will be shot in 3D, tells the tale of an orphan boy living a secret life in the walls of a Paris train station. When Hugo encounters a broken machine, an eccentric girl, and the cold, reserved man who runs the toy shop, he is caught up in a magical, mysterious adventure that could put all of his secrets in jeopardy. Based on Brian Selznick's captivating and imaginative New York Times bestseller The Invention of Hugo Cabret, the screenplay is by John Logan and the film is produced by Scorsese, Graham King, Tim Headington and Johnny Depp. Executive producers are Emma Tillinger Koskoff, Charles Newirth and Christi Dembrowski. As usual, Scorsese has the best team around him – Robert Richardson, Thelma Schoonmaker, Dante Ferretti and costume designer Sandy Powell. And now, the best part of this report. Movie stars Academy Award winner
Ben Kingsley, Sacha Baron Cohen, Asa Butterfield
and
Chloe Moretz
. Also appearing in the all-star cast are Academy Award nominee
Jude Law, Ray Winstone, Christopher Lee, Helen McCrory, Frances de la Tour
and
Richard Griffiths
. That's what we call a perfect cast!
Hugo Cabret
will be filmed at London's Shepperton Studios as well as on locations in London and Paris. It is scheduled for a December 2011 release in North America by Sony Pictures. Stay tuned! [youtube]http://www.youtube.com/watch?v=SfBEUhP9aCY[/youtube]