Movie News
Martin Scorsese's The Irishman Starring Robert De Niro Could Shoot in 2011
Yeah, you read that correctly,
Martin Scorsese
and
Robert De Niro
are reuniting for the first time since 1995 crime classic
Casino
!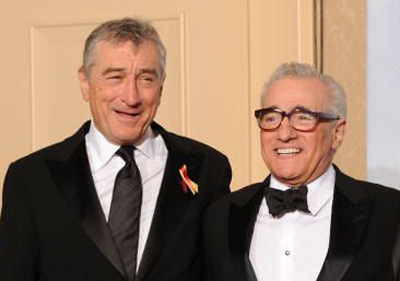 At first, that was just another Hollywood rumor, but now it's a fact, because legendary director has just confirmed they are all set to start shooting a project titled
The Irishman
in 2011. The film will focus on
Frank 'The Irishman' Sheeran
, who is reputed to have carried out more than 25 mob murders. The movie is based on a book called
I Heard You Paint Houses
, which refers to mob slang for contract killings, and the resulting blood splatter on walls and floors.
Steve Zallian
who worked on a
Gangs of New York
project, is now working on the script and, according to Robert de Niro it looks that we can expect even more from this project: "…We have a more ambitious idea, hopefully, to make it a two-part type of film or two films… It's an idea that came about from Eric Roth to combine these movies using the footage from 'Paint Houses' to do another kind of a film that is reminiscent of a kind of '8 1/2,' 'La Dolce Vita,' a certain kind of biographical, semi-biographical type of Hollywood movie – a director and the actor – based on things Marty and I have experienced and kind of overlapping them." At the end let's just add that Scorsese is in talks with
Al Pacino
and
Joe Pesci
to join the project as well and remind you that De Niro and Scorsese first teamed up for 1973's
Mean Streets
before further collaborations on
Taxi Driver, New York, New York, Raging Bull, The King Of Comedy, Goodfellas
and
Casino
. As usual, we'll keep an eye on this one, so stay tuned!