Movie Photos
Marvel Vs. DC at the U.S. Box Office Infographic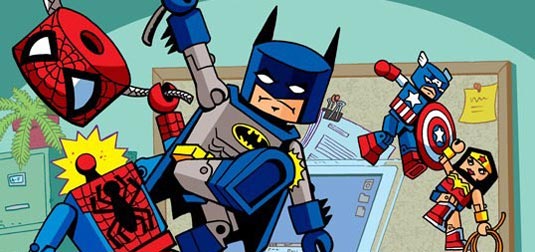 As long as there is some form of art and there are its fans and/or geeks, periodical 'divisions' will happen – Star Wars vs. Star Trek, vampires vs. werewolves, anime vs. Western cartoons, Berserk vs… well, nothing can compare to Berserk – moving on, rock/metal vs. pop music, Marvel vs. DC…
Which one of the two is better? That is one of the oldest questions and a main reason for fan 'wars' – thanks to the general 'geek' nature, most of them end up on verbal level, only. In this article, the 'battle' focus will be on Marvel vs. DC.
Why? Well, the 'battle' is already raging – after the big hit with The Avengers, Marvel has five films brewing already, while DC has Man of Steel on the conveyor-belt and plans for a Justice League film, as well as
Thanks to fancydresscostumes.co.uk, we can present you the infographic showing the comparation between the two, based on their film performances at the U.S. box office over the last fifty years and leveled on a 2012 inflation basis. Depending how you look at it, either of them could be deemed triumphant – one of them has taken more in total, and the other more on average per movie.
Here it is – all of the mainstream character movies of both Marvel & DC at the U.S. box office since Batman 'The Movie' was first released in 1966:

I myself am a kind of geek who loves everything almost equally and considers such debates more or less pointless, but I'm really interested in your opinion on this – are you a fanboy/fangirl or not? Which one is the object of your fan-love, and why? Leave a comment!