Movie News
Matt Dillon Joins Malin Akerman in Linda Lovelace Biopic Inferno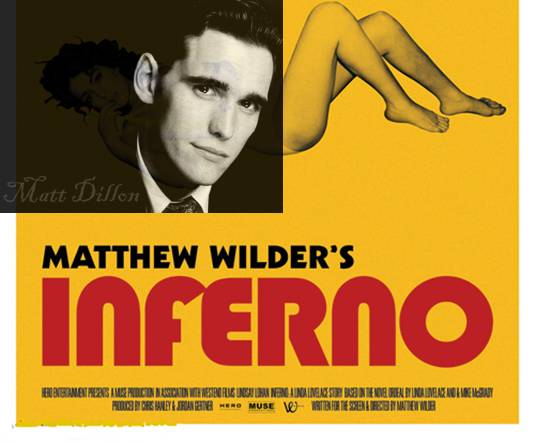 Matt Dillon was wearing a black leather jacket in Drugstore Cowboy, when he went on to meet his love interest, Rachel, which gained him a reputation for being a teenage idol. Linda Lovelace, the daughter of a policeman, was famous for her deep-throat performance in the successful 1972 hardcore porn film of the same name.
Now we have a situation where a pair of tragic porn-star biopics is in the works: one has Kate Hudson as Lovelace, with James Franco circling around the role of Chuck Traynor, her ex-husband, who she later accused of forcing her into porn through sadistic violence. The other, 2008 Black Listed script Inferno: A Linda Lovelace Story, had another troubled starlet, Lindsay Lohan, replaced with Watchmen star Malin Akerman back in November. And abovementioned Oscar nominee Matt Dillon will reportedly play the same pornographer Chuck Traynor.
Despite a black leather jacket, Dillon is certainly a good fit, as he has a list of credits playing slippery characters.
On July 17, production is scheduled to begin.To be directed by Matthew Wilder.
Seems that one of these movies will probably end up not getting made, or one will land safely in straight-to-DVD land.
For those who appreciate Linda Boreman aka Lovelace work, here's the book's official synopsis..
Linda Boreman was just twenty-one when she met Chuck Traynor, the man who would change her life. Less than two years later, the girl who wouldn't let her high school dates get past first base was catapulted to fame she could never have imagined in her wildest dreams—or worst nightmares. Linda Boreman of Yonkers, New York, had become Linda Lovelace, international adult film superstar. The unprecedented success of Deep Throat made porn popular with the mainstream and made Lovelace a household name. But nobody, from the A-list celebrities who touted the movie to the audiences that lined up to see it, knew the truth about what went on behind the scenes. Enslaved by the man who would eventually force her into marriage so that he could control her completely, Linda was beaten savagely with regularity, hypnotized, and raped. She was threatened with disfigurement and death. She was terrorized into prostitution at gun and knifepoint. She was forced to perform unspeakable perversions on film. She made Deep Throat under unimaginable duress.

Years later, Linda would come out of hiding to relate her side of the story—a modern horror tale of humiliation, betrayal, and violence that would rock the porn industry and put its teller in fear for her life…"
Source: Screen Daily