Movie News
Matt Reeves to Write/Direct Thriller Based on Sci-fi Short Story 8 O'Clock in the Morning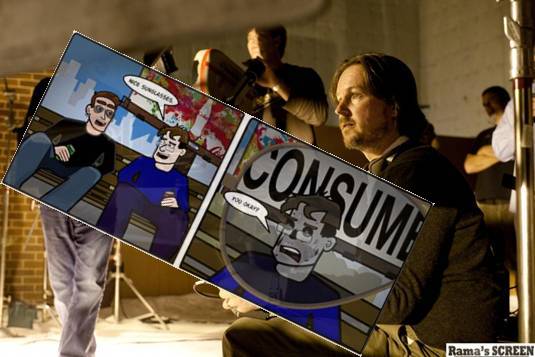 Director Matt Reeves has signed with Universal to direct the film based on Ray Nelson's 1963 short story 8 O'Clock In The Morning, which was the foundation for John Carpenter's 1988 film They Live, one of the best straight to tape B movies of all time.
The story focuses on a nameless drifter who turns up in LA, and thanks to the discovery of a pair of magic sunglasses, he discovers that advertisements are sending out rather unsubtle subliminal messages, and perhaps more worryingly, that aliens are walking among us in disguise.
Reeves last directed awesome remake Let Me In,  of the cherished 2008 Swedish director Tomas Alfredson – Let the Right One In, and before that Cloverfield another very well done  sci-fi mystery filmed with shaky camera.
Reeves crafted Let the Right One In so powerful that despite it didn't do much at the box office he still fascinated studio types and was on the list for Man Of Steel before Zack Snyder jumped on board.
Reeves will be writing his script based on the story and will be ditching the plot element where special glasses reveal the identity of aliens who are hiding as humans. Here's what he has to say about his new project:
I saw an opportunity to do a movie that was very point-of-view driven, a psychological science fiction thriller that explores this guy's nightmare.There could be a desperate love story at the center of this. Carpenter took a satirical view of the material and the larger political implication that we're being controlled. I am very drawn to the emotional side, the nightmare experience with the paranoia of 'Invasion of the Body Snatchers' or a Roman Polanski-style film."
Reeves has other projects lined up, including The Invisible Woman which he told back in January he hoped to make by piggybacking it on another project and a possible Cloverfield sequel, but it looks like this'll be first out of the door.
Seems like something that will be a bit more sophisticated than the rash of alien invasion flicks.
[youtube]http://www.youtube.com/watch?v=iJC4R1uXDaE[/youtube]
They Live – HQ Trailer ( 1988 )