Movie News
Max Irons, Sam Claflin, Stephen Graham Join Pirates of the Caribbean 4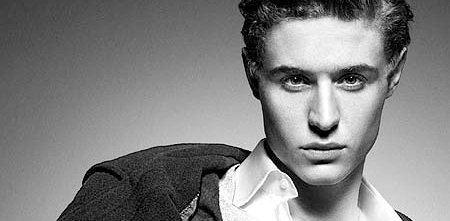 You already had a chance to hear that
Orlando Bloom
won't be the part of the
Pirates of the Caribbean 4
team, but now we have some interesting news to share with you! Two guys are currently in line to fill Bloom's boots and their names are
Max Irons
and
Sam Claflin
! Are you into some fresh pirates? Check the rest of the report then! Looks like those guys are ready to head to sea togehther with
Johnny Depp
, since he is reprising his role of Captain Jack Sparrow. On the other hand,
Ian McShane
will play Edward Teach, better known as the legendary pirate Blackbeard, a notorious black-bearded pirate who operated around the West Indies and the eastern coast of the American colonies during the early 1700s, and famously piloted the ship Queen Anne's Revenge, and we already talked about
Penelope Cruz
, who will be playing Blackbeard's daughter, "Sparrow's foil and equal in many ways". Of course she is meant to bring humor and be Jack Sparrow's romantic interest. We should also remind you that
Geoffrey Rush
will play Captain Barbossa, so the central plot is said to involve a search for the Fountain of Youth with Captain Jack Sparrow leading the charge. But let's focus on new actors for a minute! We could start with rumors about British actor
Stephen Graham
(best known from titles like
Snatch
and
Gangs of New York
) who has been cast as Scram in the upcoming
Pirates of the Caribbean: On Stranger Tides
. And if you still wonder what about Max Irons and Sam Claflin, well, seems that they are both in the running to grab Bloom's role, lovely heartbreaker Will Turner. 24 year old Irons,
Jeremy Irons
' son, has appeared in a recent film adaptation of
Dorian Gray
while 23 year old Claflin is currently shooting British television series The Pillars of the Earth in Budapest. They already describe them as guys with no experience, but "they sure are lookers". At the end of this report let's just remind you that
Terry Rossio
and
Ted Elliot
wrote the screenplay and
Rob Marshall
will  direct the upcoming movie. The whole thing is expected to start shooting in Hawaii this summer for May 20, 2011 release date in the U.S. So get ready for some young pirates!