Movie News
Megan Fox Told to Gain 10 Pounds for Transformers Sequel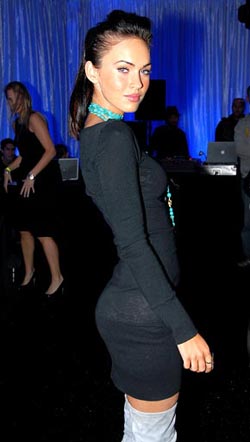 Megan Fox was told to gain 10 pounds for her role in "Transformers 2" after dropping weight for Jennifer's Body, the "Diablo Cody" move she just finished shooting.
"I should have toned up for Transformers, but I'm really lazy, she tells Fox News' Pop Tarts column. "I had to put on weight. I'd lost a lot of weight and got really scrawny (for a role in Jennifer's Body), but I was told I had to put on size for Transformers because Michael [Bay, the director] doesn't like skinny girls."
Can you imagine someone telling you that? So to comply with Michel Bay's wishes, Fox went on a special diet.
"I eat red velvet cake before I go to bed every night," she said. "And if you eat meals later, you'll put on weight faster, so I had dinner at 10 p.m."