Movie News
Mel Gibson To Re-Team With Randall Wallace For Love And Honor?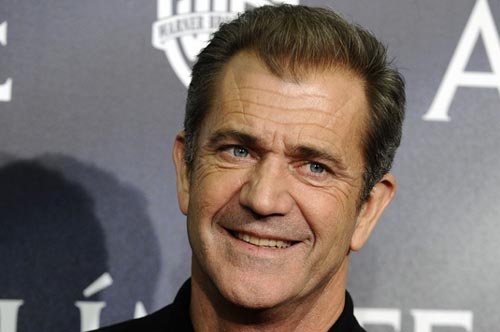 Ok, I don't know what you think about Mel Gibson, but we're here for a little chat about his upcoming project(s), although I'm quite sure you already had a chance to hear what he said: "I don't care if I don't act again."
Well, guess what, we still think that Gibson should act, so we're glad to hear that he could actually re-team with his Braveheart writer Randal Wallace for (at this moment) still mysterious project.
Here's what Mel Gibson had to say about the whole thing in an interview with Deadline:
"I could easily not act again. It's not a problem. I'm going to do something now because I want to do it and because it's fun. I've already pulled another job and it's going to be fun.
I don't know if it's going to get off the ground, but I'm going to go work for Randy Wallace again. He's got this script and he's had it for years. He wrote some book and he's adapted it to a script. And it's almost like Alexander Dumas – like that swashbuckler kind of stuff," and added:
"It's total bodice-ripping swashbuckling stuff, but it's funny. It's funny and yet it's got really good serious undertones too. Randy writes a decent script. And I responded to it right away. I thought this is hilarious. I've got to do this. And I'm not the main guy in the film – which is great."
But, according to the Playlist, it could easily be Love And Honor, tale described as "a big, patriotic adventure". They offer a little description that goes like this:
"It's a tale of swashbuckling and derring-do set in late-eighteenth-century Russia. In 1774, the British already realize that they are going to be in trouble if their American colonies revolt and have asked Catherine the Great, czarina of Russia, for 20,000 soldiers to assist in stamping out any resistance in America. In response to this threat to independence, Virginian cavalryman Kieran Selkirk is recruited by crafty spymaster Benjamin Franklin to travel to Russia posing as a British mercenary.
Once in St. Petersburg, the plan is for him to offer his services to Catherine in her fight against the rebellious Cossacks, thus gaining her favor (it doesn't hurt that Selkirk is young and handsome – sure to draw the czarina's notoriously lusty attentions) and convincing her not to send the soldiers."
What do you think about the whole thing? Let us know and stay tuned!