Movie News
Meryl Streep In Talks To Star In INTO THE WOODS?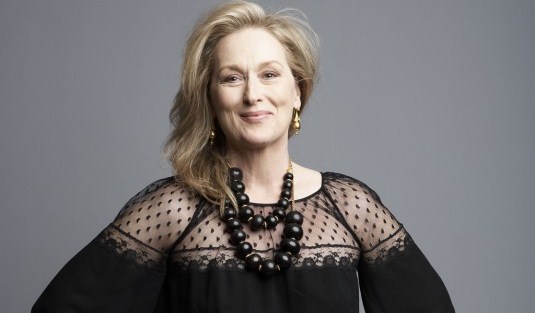 Ok, it's not all about Meryl Streep this time. But we're really excited to hear that the legendary actress is currently in some serious talks to join Rob Marshall's upcoming adaptation of Into The Woods. And as we said, she's not the only one, because Anna Kendrick, Patrick Wilson, James Corden and Nina Arianda are also potential candidates for the feature film. As we previously reported, Into The Woods will include some of the most beloved fairytales like Cinderella, Little Red Riding Hood, Jack and the Beanstalk and Rapunzel, and all together will give us an original story. That new story will center on a Baker and his wife who try to reverse a curse on their family in order to have a child, exploring the consequences of the characters' wishes and quests and their desire for happily ever after. And now, something about the possible cast. BroadwayWorld has confirmed that Meryl Streep is in talks to join the film as the Witch, but was unable to make the reading. On the other hand, the rest confirmed cast of the screenplay reading, which took place yesterday, included:
Nina Arianda as The Baker's Wife; Christine Baranski as the Stepmother; Tammy Blanchard as Florinda; Victoria Clark as Cinderella's Mother/Giant; James Corden as the Baker; David Garrison as the Narrator; Ivan Hernandez as the Wolf; Megan Hilty as Lucinda; Cheyenne Jackson as Rapunzel's Prince; Allison Janney as Jack's Mother; Anna Kendrick as Cinderella; Michael McGrath as the Steward/Baker's Father; Laura Osnes as Rapunzel; Taylor Trensch as Jack; Casey Whyland as Little Red Riding Hood; and Patrick Wilson as Cinderella's Prince.
They also add that the writer of Into The Woods, James Lapine, is currently reworking the script for the screenplay, while Stephen Sondheim is expected to contribute some new songs. Just for a record, this team earned 10 nominations at the 1988 Tony Awards, winning three including best score and best book of a musical. This definitely looks huge, so make sure you stay tuned for more!