Movie News
Mia Wasikowska Set to Star in MADAME BOVARY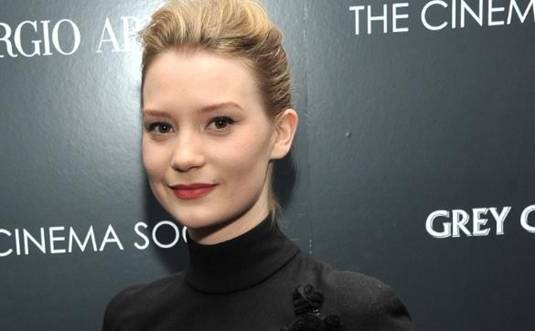 Mia Wasikowska
is reportedly confirmed to star as Emma Bovary herself in the new Occupant Entertainment-production, scripted by
Rose Barreneche
.
Sophie Barthes
-directed adaptation of
Madame Bovary
stays 'faithful to Gustave Flaubert's story, but is a fresh retelling of the classic, focusing on more contemporary and youthful themes.'
Paul Giamatti
is 'also circling a key role,' which could likely be the sly and conniving Monsieur Lheureux and would re-team him with Barthes (Cold Souls). The novel has been adapted for the screen numerous times, despite Madame Bovary belonged to that classic box of literature labeled 'unfilmable.' The power of novel lied in the characters' relationship to what happens to them, till Claude Chabrol, one of the most prolific members of the French New Wave cinema movement, brought 1991 Isabelle Huppert-starring feature. He brought back the importance to Flaubert of setting taking this up very powerfully in the film. Even with talent on board like Wasikowska, who has become 'Hollywood's go-to girl for period pieces' and Giamatti as well, I am in doubt Barthes-directed adaptation will be a kind of clichéd hipster adaptation. However, production is scheduled to start this fall. Stay tuned.