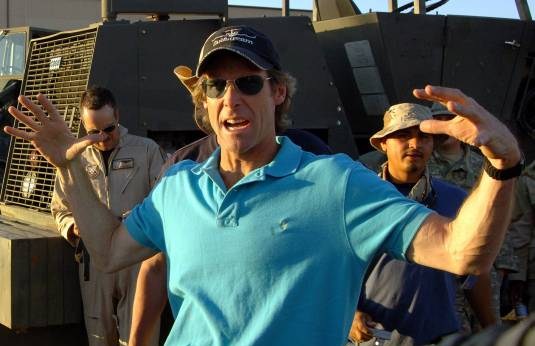 Director Michael Bay is still busy with that Pain & Gain comedy, but that doesn't mean he's finished his work on Transformers franchise. And we all thought that Transformers: Dark of the Moon is the end of the story? What a mistake! As the matter of fact, in an interview with The Huffington Post, Bay revealed some interesting details about his future plans. First of all, he obviously hates the idea of someone else taking his child:
OK, I'm about to do a little movie, 'Pain & Gain', and the studio says they want to restart the franchise. And someone could come in here and screw it up, you know?
Yeah, we know. Then, what should we expect from you Bay? Here's the answer:
So I'm thinking that if I do this last one, we set it on a new footing, we change a lot of things – but we keep the history of the three in place. But we broaden it so it can be set up and be carried on – it would have a better chance for survival, I guess. You know?
Perhaps we do. But the chat doesn't end here. Bay also admitted that, when you have a franchise, it's very hard to give it up, and mentioned director James Cameron and Peter Jackson and their Avatar and Lord of the Rings movies as examples. And, at the end, when asked if Peter Cullen will reprise his auditory role as Optimus Prime, Bay answered:
Of course! Of course. Listen, when I heard his voice, it gave me chills.
So, what do you guys think about this? Do we really need Transformers 4 with the brand new cast, especially after we learned (from some previous reports) that Bay's plan basically goes something like this: taking from the history of where it was, or where we left it in Chicago and carry it on from there.