The trailer for the upcoming thriller "
Harry Brown
," starring
Michael Caine
(The Italian Job (1969), Dark Knight…) and directed by
Daniel Barber
(The Toronto Woman), has appeared online. Described as a "modern urban western" the titular Harry Brown (Caine) is an elderly widower and ex-marine who has lived to see his neighbourhood overrun by violent gangs, drugs and crime. When his best friend Leonard (David Bradley) is brutally murdered and the gang leader responsible walks free, Harry finds himself snapping. Soon, his desire for revenge leads to the unlikely vigilante facing up to the young thugs, with terrifying results.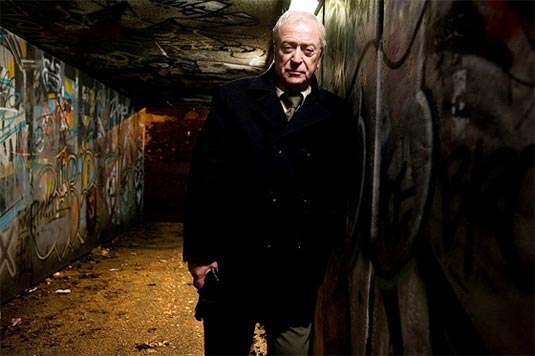 Harry Brown
, Michael Caine The film made its debut at the Toronto Film Festival last week but doesn't have a U.S. release date at the moment. Lionsgate is releasing "Harry Brown" in UK cinemas on November 13.
Post you opinion about it and if you'd like it or not.
[youtube]http://www.youtube.com/watch?v=OVOSfHFNlcI&feature=player_embedded[/youtube]