Movie News
Michael Mann's Next Agincourt or Go Like Hell?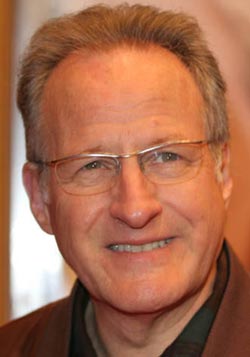 Here's a new dilemma – will Michael Mann's next project be the one titled Agincourt or Go Like Hell? We have no idea, but we do know that the newest rumors are quite interesting.
According to some reports, Michael Mann is close to a deal to direct 20th Century Fox's project Go Like Hell, while, on the other hand, Mann is definitely interested in Agincourt and it's very possible that it will be his next movie.
Yeah, yeah, I know this sounds familiar to you. Of course, we already had a little chat about Agincourt, which is actually an adaptation of Bernard Cornwell's novel of the same name.
But let us remind you once again that Cornwell's novel tells about the famous 15th century Battle of Agincourt through the perspective of young fugitive Nicholas Hook who becomes an archer in King Henry V's fight against the French.
As for Go Like Hell, we know that the whole thing is based on the book by A.J. Baime, which "…tells the remarkable story of how Henry Ford II, with the help of a young visionary named Lee Iacocca and a former racing champion turned engineer, Carroll Shelby, concocted a scheme to reinvent the Ford company.
They would enter the high-stakes world of European car racing, where an adventurous few threw safety and sanity to the wind. They would design, build, and race a car that could beat Ferrari at his own game at the most prestigious and brutal race in the world, something no American car had ever done."
Not bad at all, right?
And I'm sure you'll be happy to hear that Brad Pitt has been considered as the lead, although no official casting has begun yet.
As usual, we'll keep an eye on Mann's future projects, so make sure to stay tuned for more updates!