Movie News
Michael Radford To Direct Castro's Daughter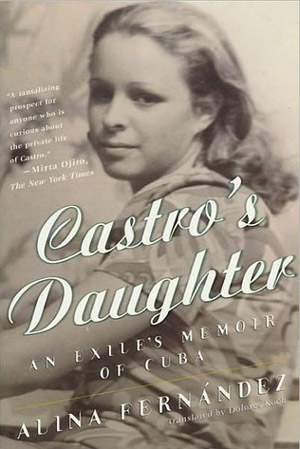 Here's one interesting project, so make sure you pay good attention guys! According to the latest reports,
Michael Radford
is attached to direct a movie titled
Castro's Daughter
, an adaptation of
Alina Fernandez
' biography
Castro's Daughter: An Exile's Memory of Cuba
. As you see, we're actually talking about a true-life story of the exiled daughter of Cuba's Fidel Castro, so you must admit that this sounds pretty interesting. At this moment we know that
Bobby Moresco
, co-writer of
Crash
, has written the screenplay with Cuban playwright
Nilo Cruz
, as well as that the film is set against a larger story and takes a historical glance through the eyes of the daughter of one of the most influential, longest standing communist leaders the world has known. John Torres Martinez and Joe Lamy will be in charge for producing the project. And, as they revealed on the official site of the movie, the production team's ultimate goal is not only to produce an Oscar worthy picture, but to also tell an important, powerful story to the world. Castro's Daughter chronicles the coming of age, true-story of Alina Fernandez, Fidel Castro's exiled daughter. Fernandez was the result of a love affair Castro had prior to taking power in Cuba and grew up hidden in the shadows of her father, and the revolution. As a child, Fernandez recalls Castro secretly visiting her home during the odd hours of the night; and also recounts her close relationship with her father during her early years. At the age of ten, she finally learned the truth: that the man who paid special attention to her, and who she had seen on television giving speeches for hours on end, was her father. As she grew up, Fernandez realized her position in Cuban society and, as she matured, recognized her personal differences with her father, and his form of government. Eventually, Fernandez began speaking out against Castro, and the revolution – and became a dissident forbidden to leave the country. In 1993, after several failed attempts, her international escape made headlines around the world when she escaped her homeland disguised as a Spanish tourist – first to Spain, then to the United States, where she now lives in exile. We'll keep an eye on this project, make sure you stay tuned!