Movie News
Michael Shannon as a New Contender for Superman Villain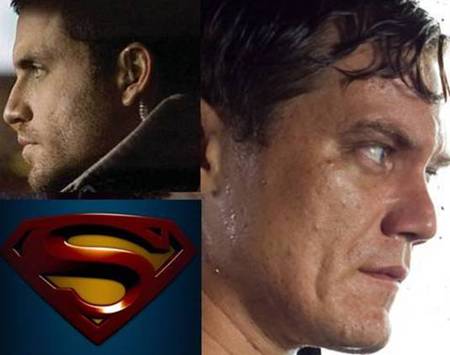 Michael Shannon is being eyed for a baddie (for General Zod?) in Superman: Man of Steel. Edgar Ramirez is being considered for the villain role as well.
Of course, details are thin on the ground. Previously, Henry Cavill was set as the Man of Steel, with Kevin Costner and Diane Lane attached to play his adoptive parents names on Earth.
Shannon, was long been known as an outstanding character actor who has worked mostly in independent production, but has emerged in several mainstream movies too. As you know Shannon gained an Oscar award for his role in Revolutionary Road and has recently been gathering additional accolades for his work on HBO's Boardwalk Empire. He also took part in Jonah Hex last year.
That's not to say he wouldn't be able to make Zod, but Shannon seems likely to follow the path of two other great character actors (Gene Hackman, Kevin Spacey) and play a paranormal enemy like Lex Luthor (despite a lot of fans aren't too happy about the idea of Luthor being revived again in Man of Steel.)
Over the last few weeks director Zack  Snyder took opportunity of promoting today's Sucker Punch to talk more about his approach to the Superman legend. He's already speak of Man of Steel as his most "realistic" film yet in terms of visual style and has called out the cinematic personification of the character as being "broken" in its current state.
Snyder is trying a different tact by making Man of Steel a true remake that still respects the classic norm of the superhero. The question at the present is positively that approach will work, mainly if Snyder is going to resume the villain pool from previous Superman films.
Superman: Man of Steel will hit theaters in December 2012.
Thumbs up in the direction that casting is moving and take a look at agent Nelson Van Alden.
[youtube]http://www.youtube.com/watch?v=meG-qlL7RdY[/youtube]