Movie News
Mickey Rourke Latest To Join MOTOR CITY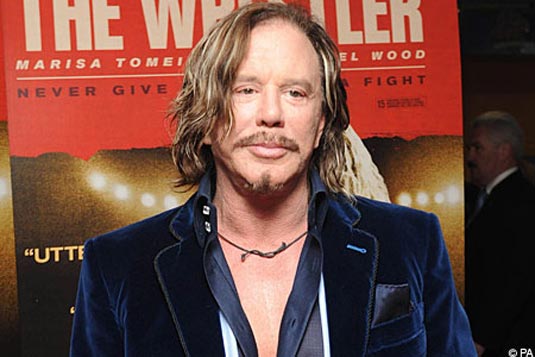 According to
Deadline
,
Mickey Rourke
is in talks to join the cast of
Albert Hughes
'
Motor City
. They also confirm that the actor is still on track to reprise his role as Marv in
Robert Rodriguez
's
Sin City: A Dame to Kill For
. After seeing various folks like
Jake Gyllenhaal
,
Dominic Cooper
,
Jeremy Renner
,
Clive Owen
,
Amber Heard
and
Gary Oldman
come and go from the long developing Motor City, director Albert Hughes will probably take whoever he can get at this point. Right now,
Gerard Butler
is sitting in the lead role, and now he's got a co-star. Mickey Rourke has joined the movie in (what we presume is) the villain role, but the report isn't clear on that point. Scripted by Chad St. John, the story follows a small-time crook who is framed and sent to jail, and then goes after the guys that put him there. But the big twist of this one is that the protagonist only has one line in the whole movie, so that should be interesting… if it ever gets to be made. Maybe this will be the combo that gets the movie rolling, but I would personally have preferred Gary Oldman as 'baddie' (I mean… The Fifth Element, anyone?). Or maybe Renner – he doth seem quite bad-ass-y in them trailers for the latest Bourne installment. As of yet, no word on when this might roll, probably because they'll need to find the female lead first, anyway.