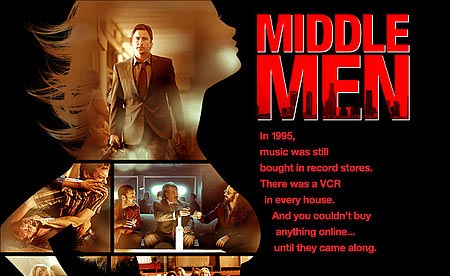 Paramount Pictures has released the first poster and trailer for
Middle Men
starring
Luke Wilson, Giovanni Ribisi
and
Gabriel Macht
In 1995, everyone had a VCR, music was sold in record stores, and the world-wide-web was a new found discovery. Businessman Jack Harris (Luke Wilson) had the perfect life – a beautiful family and a successful career fixing problem companies. And then he met Wayne Beering (Giovanni Ribisi) and Buck Dolby (Gabriel Macht), two genius but troubled men, who had invented the way adult entertainment is sold over the internet. When Jack agrees to help steer their business, he soon finds himself caught between a 23 year-old porn star and the FBI all the while becoming one of the wealthiest entrepreneurs of his time. Inspired by a true story that proves business is a lot like sex… getting in is easy, pulling out is hard.
The film co-stars
Jacinda Barrett, Laura Ramsey, Terry Crews, Rade Sherbedgia,
with
Kevin Pollak
and
James Caan.
Directed by
George Gallo
and written by
Andy Weiss
, this R-rated drama comedy comes to theaters on August 6th, 2010.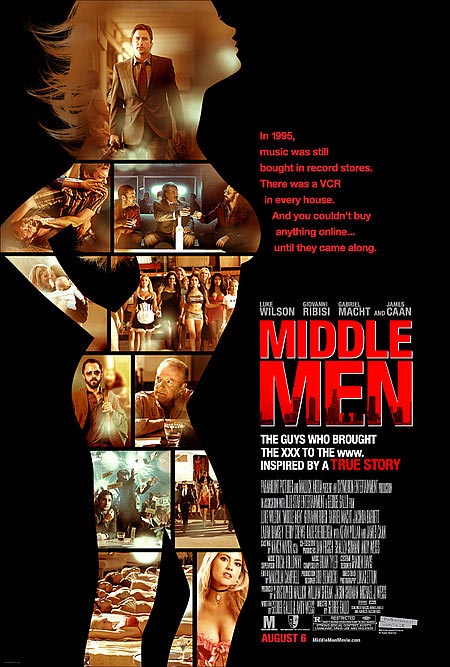 Middle Men Poster