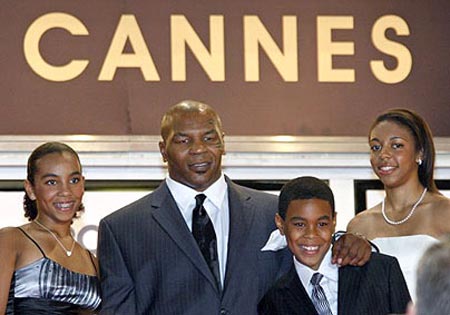 The Cannes film festival in France may seem like an odd place for former heavyweight champion of the world Mike Tyson to be hanging out, but right now Tyson is there getting a receptive reception due to the new film to be released on his life.
The documentary, "
Tyson
," directed by U.S film maker
James Toback
, is an all-out revelation of "Iron" Mike's turbulent life – both in and out of the boxing ring. Toback has selected hours upon hours of footage of Tyson, both of fights and interviews, and has used it all to give an accurate account of Mike Tyson's life – from his early days in Brooklyn to his days at the top of the sporting world. The movie then goes on to show Tyson's almost unbelievable fall from grace.
Film maker Toback has known Tyson for years, and it was due to this trust that Mike opened up and spoke about everything and anything regarding his quite incredible life. As such the film is almost certainly going to be un-missable viewing. Tyson himself was somewhat overwhelmed as the film got its cheers in Cannes.
Tyson:
"I had no idea this thing was ever going to make it to this grand scale here," I feel totally overwhelmed. I've lived a wild and strange life. I've used drugs, I've had physical altercations with dangerous people, people were angry. I've slept with guys' wives, they wanted to kill me. I'm just happy to be here. It's just a miracle. I feel good about being here with you."
Selecting from hours of footage and mixing fight sequences with interviews and photographs, Toback tells the story of the boxer's climb from his impoverished New York childhood to the pinnacle of his sport and his dramatic fall. Like Serbian director
Emir Kusturica's documentary
on Argentine soccer star
Diego Maradona
, showing out of competition next week, "Tyson" paints the picture of a charismatic but troubled champion whose image transcended his sport.
There is no doubt Mike Tyson's life has enough material in it to make a full length film, and as such "Tyson" will surely be gripping viewing once it is released to the general public. Sure to be a box office triumph, the documentary has been getting good reviews from credible sources.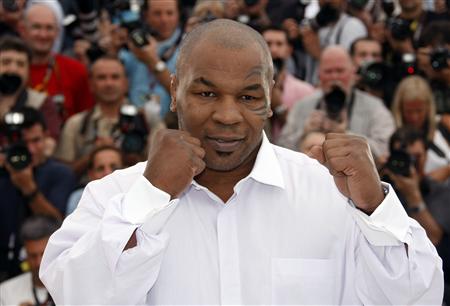 Trade paper Variety, in its review of the film, had the following things to say:
"In the course of the film, Tyson moves from someone you might think you'd want to steer well clear of to a man you might actually want to meet and speak with, which is a significant accomplishment."
Apparently, the film treats Tyson as a tragic but also noble figure. The film focuses (among other things) on the youngest ever heavyweight champion's ascension to the world title, his subsequent conviction for rape, his regaining of the world title, and his biting of Evander Holyfield's ear.
"I've always analysed my life," said Tyson. "I've always been pretty objective about myself, I've always been a harsh critic about myself." Humiliated as a child for his distinctive high lisp, he suffered much bullying until he began to fight back. He was rescued from the streets of Brooklyn by veteran trainer Cus D'Amato, who helped channel his raw power and aggression and made him one of the most devastating punchers the sport had ever seen.