Movie News
Mike White will Direct Pride and Prejudice and Zombies
Pride and Prejudice and Zombies
has finally got a new director.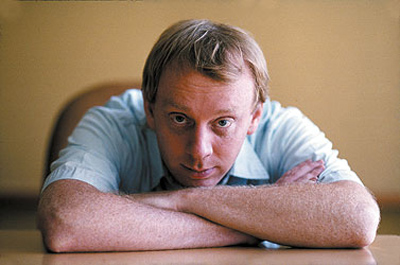 Mike White
has officially signed on to direct the film adaptation of
Seth Grahame-Smith
's novel of the same name. White replaces director
David O. Russell
, who left the project last month. Russell brought
Natalie Portman
on as a star. Portman originally was attached to play a undead fighting version of Elizabeth Bennet but she's still producing.
Scarlett Johansson
and
Bradley Cooper
had been on Russell's list and they are still being thrown around as names, but it is merely speculation at this point. Lionsgate offered him to direct the movie earlier this month despite of the fact that White doesn't have much experience as director. White directed
The Year of the Dog
and also wrote
School of Rock, Orange County, Chuck & Buck
. But we'll wait and see…
Pride and Prejudice and Zombies
is described as an expanded version of the Austen classic, so, this could be something like Jane Austen's classic novel
Pride and Prejudice
with horror elements. Grahame-Smith's book tells the timeless story of a woman's quest for love and independence amid the outbreak of a deadly virus that turns the undead into vicious killers. Here's a short description of the
Pride and Prejudice and Zombies book
: As our story opens, a mysterious plague has fallen upon the quiet English village of Meryton and the dead are returning to life! Feisty heroine Elizabeth Bennet is determined to wipe out the zombie menace, but she's soon distracted by the arrival of the haughty and arrogant Mr. Darcy. What ensues is a delightful comedy of manners with plenty of civilized sparring between the two young lovers and even more violent sparring on the blood-soaked battlefield as Elizabeth wages war against hordes of flesh-eating undead. Complete with romance, heartbreak, swordfights, cannibalism, and thousands of rotting corpses, Pride and Prejudice and Zombies transforms a masterpiece of world literature into something you'd actually want to read. No word on when
Pride and Prejudice and Zombies
will begin filming.