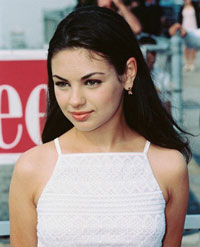 Twentieth Century Fox has signed Mila Kunis to star with Mark Wahlberg in its upcoming adaptation of Max Payne – based on the Rockstar videogame.
Variety reports the film is directed by John Moore and was written by Beau Thorne. Julie Silverman and Scott Faye are handling producing duties on the film with Tom Karnowski executive producing.
In the film, Kunis will play an assassin who works with Payne (Wahlberg) to avenge her sister's death. Payne is a cop haunted by the loss of his family and discovers he is in the middle of a conspiracy as he investigates a series of murders.