Movie News
Miley Cyrus Film 'So Undercover' Gets Distributor
The Weinstein Company announced today that it has acquired from Exclusive Media Group (Exclusive) the U.S. distribution rights to
So Undercover
, an action comedy starring
Miley Cyrus
(The Last Song, Hannah Montana, LOL). The film, which was fully financed by Exclusive, is directed by
Tom Vaughan
(What Happens in Vegas), with a screenplay co-written by
Allan Loeb
(Wall Street 2: Money Never Sleeps, 21) and
Steven Pearl
. Along with Exclusive, the film is being produced by Loeb and Pearl through their company, Scarlet Fire Entertainment and by
Tish Cyrus
(The Last Song, LOL). Executive Producers are Jodi Zuckerman-Weiner (Hearts in Atlantis) for Cyrus' production company, Hope Town Entertainment, and Rob Cowan (The Crazies).
So Undercover
co-stars
Jeremy Piven
(Entourage),
Mike O'Malley
(Cedar Rapids, Glee) and
Kelly Osbourne
(The Osbournes). The announcement was jointly made by TWC Co-Chairman Harvey Weinstein, TWC COO David Glasser and Exclusive Co-Chairmen Guy East and Nigel Sinclair.
"We're excited to be working with Miley Cyrus as she transitions from child phenomenon to grown-up star. She's got charisma and talent to burn, and So Undercover shows her to be a deft comedic actress," said Glasser. "This deal is a testament to the savvy instincts of Peter Lawson and his acquisitions team in scouting and securing those projects that will enhance TWC's release slate." "We are thrilled to know that the film is now in great hands with Harvey Weinstein and his amazingly talented team at The Weinstein Company," said Sinclair and East. Exclusive Films International (EFI), the International sales and marketing arm of Exclusive, is handling worldwide sales of this title and has sold most major foreign territories prior to and while at the European Film Market in Berlin last week.
The deal was negotiated for TWC by Glasser, Peter Lawson, Executive Vice President, Acquisitions, and Laine Kline, Executive Vice President, Business and Legal Affairs; and for Exclusive Media Group by Andy Mayson, Managing Director and CFO, and CAA, which also arranged financing for the film.
So Undercover Synopsis
: When the FBI hires her to go undercover at a college sorority, Molly Morris (Miley Cyrus) must transform herself from a tough, streetwise private investigator to a refined, sophisticated university girl to help protect the daughter of a one-time Mobster. With several suspects on her list, Molly unexpectedly discovers that not everyone is who they appear to be, including herself. The film will be released in October 2011 when schools are back in session.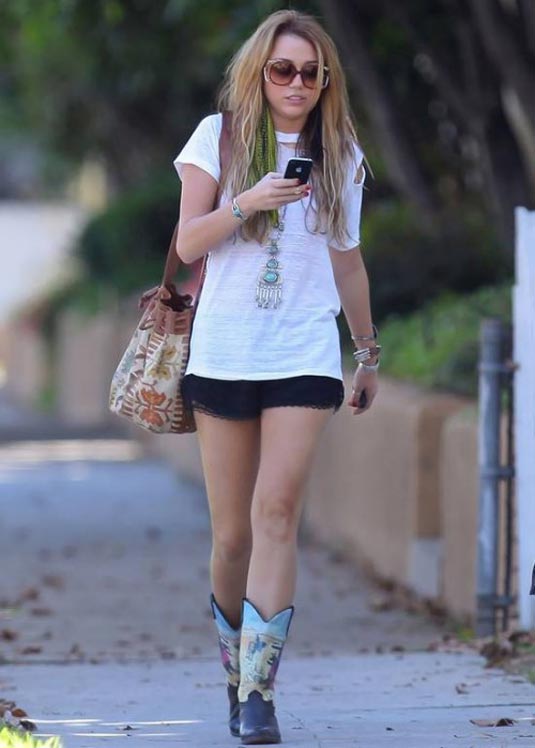 Miley Cyrus