Movie News
Mireille Enos to Join Brad Pitt in World War Z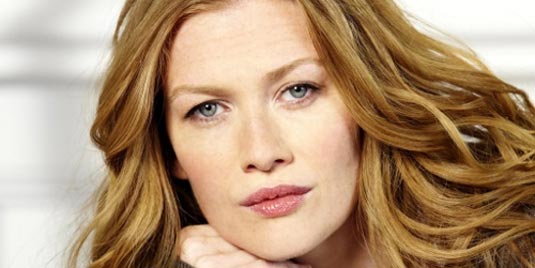 When was the last time we wrote about the upcoming Marc Forster's adaptation of Max Brooks' zombie novel titled World War Z? Was it last summer? Don't bother to search, because we're here for a fresh update!
According to the latest reports, Mireille Enos, who you probably remember from AMC's crime drama The Killing, is set to star in the World War Z as character named Karin Lane, or if you prefer – Brad Pitt's wife!
So, we'll have a chance to watch a zombie apocalypse from the first-hand accounts of those who survived it, and the project that will tell us the story of a man researching a zombie pandemic that killed a large amount of world's population.
As you already know, Pitt's character – Gerard Lane is the interviewer collecting all the stories. The screenplay was originally written by J. Michael Straczynski, and will be re-written by Matthew Michael Carnahan.
Here's a little description of the novel: "Brooks tells the story of the world's desperate battle against the zombie threat with a series of first-person accounts "as told to the author" by various characters around the world. A Chinese doctor encounters one of the earliest zombie cases at a time when the Chinese government is ruthlessly suppressing any information about the outbreak that will soon spread across the globe.
The tale then follows the outbreak via testimony of smugglers, intelligence officials, military personnel and many others who struggle to defeat the zombie menace. Despite its implausible premise and choppy delivery, the novel is surprisingly hard to put down. The subtle, and not so subtle, jabs at various contemporary politicians and policies are an added bonus…"
At the end, let us mention that World War Z is set to go into production this summer, with a budget of $125 million. As usual, we'll keep an eye on this one, so stay tuned!