Movie News
Mischa Barton Says No Problem Going Nude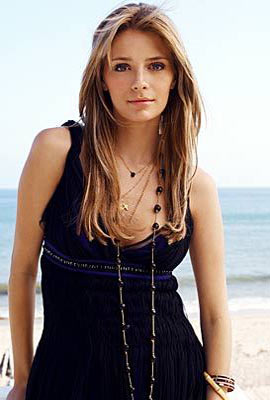 Teen idol
Mischa Barton
said Wednesday she had no problem baring all for a sex scene in her latest film, calling herself a believer in "true love." The 22-year-old former "
The O.C.
" star was in Tokyo promoting "
Closing the Ring
," a love story about a dying fighter pilot who tries to return a ring to his girlfriend who gets it back only 50 years later. In the film directed by Richard Attenborough, best known for Oscar-winning biopic "
Gandhi
," Barton plays young Ethel Ann who is never able to fully recover from the death of her betrothed, Teddy Gordon, played by
Stephen Amell
. "I don't have a problem with nudity," the British-born American actress said of her sex scene. "Giving herself to Teddy, it's not your average sex scene. The nudity is about her innocence. There is something tragic and heartbreaking about it," she said. "Perhaps to contemporary women it seems a bit more far-fetched but I believe in eternal love, in true love like that," she said. "I mean the greatest example is the director (Attenborough) and his wife." But the star also said she was at odds with certain aspects of the character she portrayed. "The only thing I don't agree with what happens to Ethel Ann is that she allows to embitter herself," Barton said. "She needed to learn to let go and she couldn't do that because she couldn't accept that."
"People are affected by tragedy and war in their own way, and some people are just permanently affected by it," she said. Barton, whose credits include cameos in hit movies "
The Sixth Sense
" and "
Notting Hill
," was earlier this month sentenced to three years probation after being caught driving drunk and in possession of marijuana.