Movie Photos
MISS JULIE: First Look At Colin Farrell & Jessica Chastain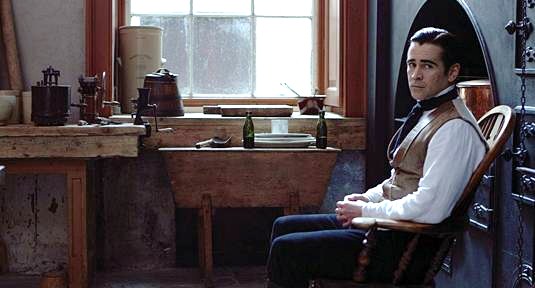 Ready for time travel? Hope you are, 'cause we have the first official images from the upcoming Miss Julie movie, which comes from director Liv Ullman and stars Colin Farrell and Jessica Chastain. As you probably remember, the duo will lead us through the story which concerns a young woman attempting to escape an existence cramped by social mores. Head inside to take a look & let us know what you think!
Based on August Strindberg's play of the same name, the story set in 1874, and explores issues of power through social class, gender, and family. Love, class, lust, the battle of the sexes – all included! It revolves around the titular Julie, played by Chastain, a daughter of a Count, who explores the social world of her servants, and interacts particularly with one named Jean, played by Farrell.
At the end of this report, let us also add that beside Farrell and Chastain, the movie will also star Samantha Morton. Miss Julie is currently filming, and is set for release in early 2014. Click on these images to take a better look & stay tuned for more updates!