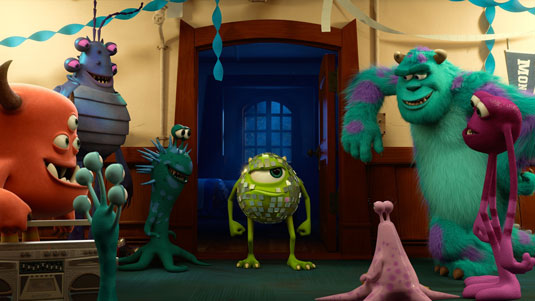 Disney Pixar is yet another studio that debuted a TV spot during the Kids' Choice Awards last night on Nickelodeon. Of course, it is for Monsters University, which shows that even these animated monsters like to party at college.
Set to Andrew W.K.'s rock anthem "Party Hard," we get a glimpse at how these creatures cut loose between classes. Check it out:
Directed by Dan Scanlon, Monsters University comes to theaters June 21st, 2013 and stars Steve Buscemi, John Goodman, Billy Crystal, Joel Murray, Dave Foley, Julia Sweeney, Peter Sohn and Jeff Pidgeon.