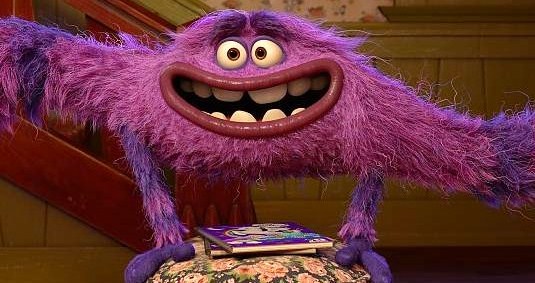 Time for even more monsters! Two brand new clips from Monsters University are here to give us a much better look at the headmistress Dean Hardscrabble, some creepy folks from Oozma Kappa fraternity, and of course – our favourite buddies Mike & Sulley. They're all waiting for you in the rest of this report, head inside to take a look! [jwplayer mediaid="153976″] We said best buddies, but as you already know, this time director Dan Scanlon will give us a look at the relationship between Mike and Sulley during their days at MU when they weren't the best friends. [jwplayer mediaid="153977″] In other words:
During his first semester at MU, Mike's plans are derailed when he crosses paths with hotshot James P. Sullivan, "Sulley", a natural-born Scarer. The pair's out-of-control competitive spirit gets them both kicked out of the University's elite Scare Program. To make matters worse, they realize they will have to work together, along with an odd bunch of misfit monsters, if they ever hope to make things right.
Monsters University is the prequel to 2001's Monsters, Inc., it is set to hit theaters on June 21st, 2013, and stars Billy Crystal, John Goodman, Steve Buscemi, Frank Oz, Helen Mirren, Alfred Molina, Dave Foley, and more. Let us know what you think about these new videos & stay tuned for more monsters-updates!