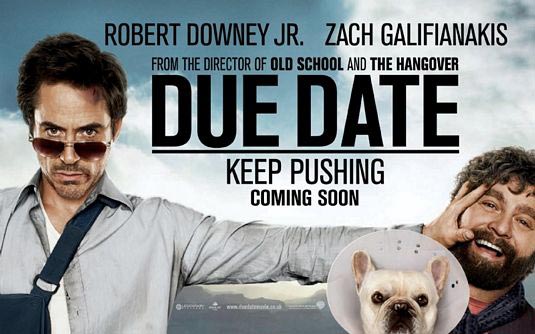 Warner Bros. Pictures has released five posters for
Due Date
, an upcoming road trip/comedy film from Hangover director,
Todd Phillips
. The film finds Peter Highman (
Robert Downey Jr.)
hurrying to get back to Atlanta so he can be present when his wife (
Michelle Monaghan
) pops out their first child. But his plans are derailed when he runs into wannabe thespian Ethan Tremblay (
Zach Galifianakis
) and ends up on a riotous cross-country rip with him that will leave cars destroyed, roads damaged and Peter's nerves shot. The film also stars
Juliette Lewis, Jamie Foxx
and
Alan Arkin
.
Due Date
hits theaters November 5th.