Movie Photos
More LOW LIFE Set Photos With Marion Cotillard and Joaquin Phoenix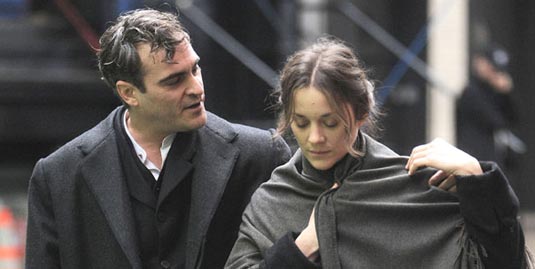 We're here today to share more
James Gray
's
Low Life
set photos with
Marion Cotillard
and
Joaquin Phoenix
as leading stars. One thing is for sure – Gray's upcoming Low Life definitely looks
low
. I mean, don't get me wrong, but they look…interesting in this one, but that's one reason more for you to check out these set photos!
Low Life centers on an immigrant, played by Cotillard, who suffers from a nightmarish ordeal emigrating from Poland. Forced into prostitution to provide medicine and food for her sick sister, she winds up getting taken in by Phoenix's character, described as a "charming sleazebag".
Jeremy Renner
also stars as a magician, and the cousin of that sleazebag we mentioned above, who offers the woman a potential romance.
So, as you see, it sounds like an interesting drama is coming. Let us know what you think about Cotillard and Phoenix and stay tuned for more updates!