Movie News
More Original X-Men Trilogy Stars Might Reprise Their Roles in X-MEN: DAYS OF FUTURE PAST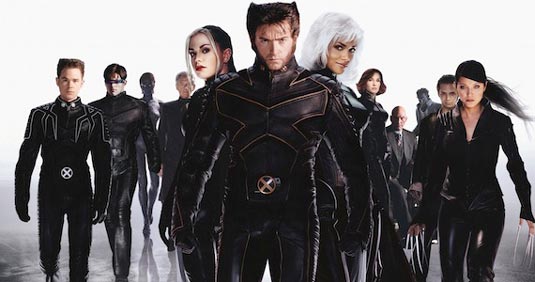 It seems that the upcoming sequel to last year's X-Men: First Class is going to be one hell of a superhero flick! X-Men director
Bryan Singer
recently signed on to replace
Matthew Vaughn
in the director's chair for
X-Men: Days of Future Past
after Vaughn suddenly stepped back to producer role (backed by rumors about him directing Star Wars: Episode VII), and we recently learned that a few actors from Singer's X-Men films will be reprising their roles in the sequel, as well. We already know that
Patrick Stewart
and
Ian McKellan
are poised to return as Professor X and Magneto, respectively, and late last week
Hugh Jackman
entered talks to reprise his role as Wolverine. It's not exactly a surprise now that word comes out about Singer's plans to bring back even more original trilogy cast members for Days of Future Past. When it was first revealed that the First Class sequel would be based on the comics arc "Days of Future Past," fans had a hint that we might be seeing some familiar faces. The complex comics storyline involves time travel, alternate timelines, and a dystopian future, and it appears that that's just what we'll see in the sequel. According to
THR
, the story "will straddle the 1960s setting established in 2011's X-Men: First Class and the future of the original trilogy, where mutants are a hunted minority." They also note that new deals are being struck with original trilogy stars to return.
Halle Berry
and
James Marsden
are mentioned, but the report doesn't give single out which actors Singer specifically wants to return. Apparently great number of actors are more than willing to come back to their parts as they're very fond of Singer. In addition, they're only needed for scenes showing the alternate dystopic future, so it wouldn't be a major time commitment. First Class stars
James McAvoy
,
Michael Fassbender
,
Jennifer Lawrence
and
Nicholas Hoult
, all of them confirmed for return. I'm sure we'll hear more casting additions soon as we move closer to the film's April production start-date. X-Men: Days of Future Past opens on July 18th, 2014. I'm anxious to see how Singer balances the 1960s storyline with the future-set scenes. The plot is definitely exciting, but it will represent quite the challenge for him to pull off.