Movie News
More Theaters Threaten TOWER HEIST Boycott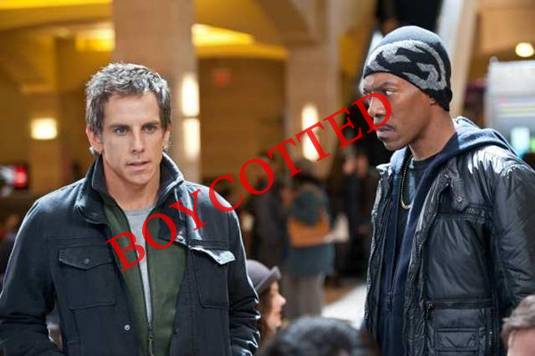 Do you prefer to stay at home, rather than to buy tickets and popcorn and head for the multiplex? Well, the good news is you may be able to watch big movie releases on-demand in your living room much sooner than in the past – the bad news is you may not be allowed to enter the theater.
The Los Angeles Times reports that many theater chains such as Los Angeles.-based Galaxy Theatres, Regency Theatres, and Emagine Theatres of Detroit are threatening not to run Universal Pictures' action comedy Tower Heist in their establishments unless the studio backs down on this early VOD release. Universal has stated that it will release the movie into the premium video-on-demand window only three weeks after its Nov. 4 theatrical launch.
Speaking in numbers, they would make the movie available to about 500,000 Comcast cable households in Portland, Ore., and Atlanta for $59.99 as part of test of premium VOD.
I thought it was overpriced, but theater owners obviously didn't share my opinion. They were furious at Universal's decision to show Tower Heist in the test markets and have decided to boycott the film altogether.
According to that, Cinemark USA Inc., the third largest theater chain in the country also said it would not screen the movie in any of its 3,800 screens if Universal moves forward with its Tower Heist premium VOD.
Earlier this year, four studios have offered select titles in the premium VOD window eight weeks after their theatrical releases on satellite provider DirecTV for $29.99.
Do you remember last year's Alice in Wonderland clash over DVD release plans?
When Disney has indicated it will introduce the title on DVD only 12 weeks after its cinema release, Odeon & UCI Cinema Group said it won't be showing the film in its cinemas. No doubt, except for the biggest hits, cinema screenings are a loss leader.
However, studios have to negotiate over with theater owners.
[youtube]http://www.youtube.com/watch?v=Z4KXF7NWFRE[/youtube]
Tower Heist (2011) Official HD Trailer
Source: The Los Angeles Times