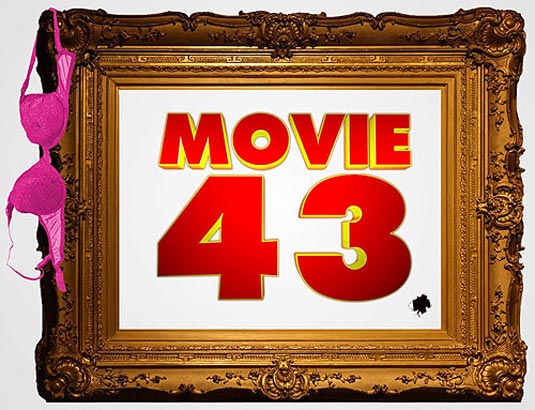 I'm trying hard, but I really can't figure out Movie 43. Apart from bursting with A-lister names, is there any cohesive narrative to Movie 43? Or is it a disconnected sketch comedy, like The Kentucky Fried Movie?
In any case, Movie 43 looks like it's going to be a star-laden comedy packed with wildly offensive jokes, as this new (and completely NSFW) trailer from MTV suggests:
Racist? Check. Sexist? Check. Ageist? As far as I can tell. This is either going to be a colossal failure that will drag down everyone stupid enough to pay to see it (maybe even "so bad that it is good" type), or the blast of fresh air that our uptight, 'conservative' culture needs right now… because, well, sometimes it's healthy to laugh at things that other people might find offensive (and by 'other people' I mean those oh-so-caring politically correct hypocrites – not to be mistaken for people who really care for anything).
The bottom line on Movie 43, though, is that you will not find a higher-profile gathering of celebrities. The cast list reads like the red-carpet RSVP list at the Oscars, including Hugh Jackman, Seth MacFarlane, Kate Winslet, Naomi Watts, Emma Stone, Richard Gere, Uma Thurman, Chloe Grace Moretz and Halle Berry. And they all seem eager to let off the proverbial steam and have some fun. Did they actually pull it off? Find out for yourself when the movie opens on Friday, January 25th, 2013.