Movie Posters
MUST WATCH: Trailer For Juan Solanas' UPSIDE DOWN, Starring Kirsten Dunst & Jim Sturgess!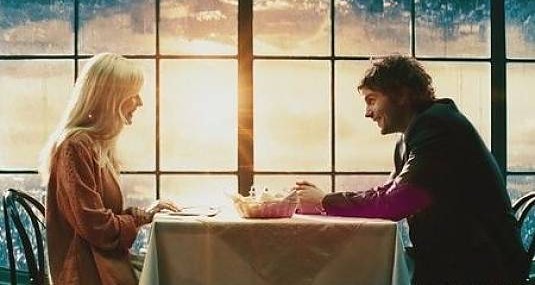 Well, one thing is for sure – Juan Solanas' upcoming movie Upside Down looks totally weird. Good, but weird! Starring Kirsten Dunst and Jim Sturgess in the leading roles, this romantic fantasy film will teach us that gravity is (definitely) a bitch, but that bitch has no chance against true love! Check out the rest of this report to see what we're talking about!
Juan Solanas co-wrote the script together with Santiago Amigorena, and the whole thing centers on Sturgess' character – a young man named Adam, who searches the forbidden twin world that fills the sky above him for the long-lost love from his youth. In other words – we have a sci-fi take on Romeo and Juliet, only these lovers will have to attempt to unite against two different worlds which hover above & below one another by way of reverse gravitational pulls. [jwplayer mediaid="134232″] Or, even better – Solanas' movie is a visually stunning romantic adventure that poses the question: what if love was stronger than gravity?
Ever since Adam and Eden fell in love as teens, their bond has faced astronomical odds. The pair are separated not just by social class and a political system bent on keeping them apart, but also by a freak planetary condition: they live on twinned worlds with gravities that pull in opposite directions—he on the poverty-stricken planet below, she on the wealthy, exploitative world above. Their budding but illicit romance screeches to a tragic halt when interplanetary-border patrol agents catch them and Eden suffers an apparently fatal fall. But when, ten years later, Adam learns she is alive and working at a vast corporation whose towering headquarters connects their planets, he sets out on a dangerous quest to infiltrate the company and the upper world to reconnect with her.
Starring Jim Sturgess, Kirsten Dunst, James Kidnie, Timothy Spall and John Maclaren, Upside Down is set to open in limited theaters on March 15th, 2013. Let us know what you think about this movie, and stay tuned for more!