Movie News
Naomi Watts, Rachel Weisz and Rebecca Hall Considered for The Trade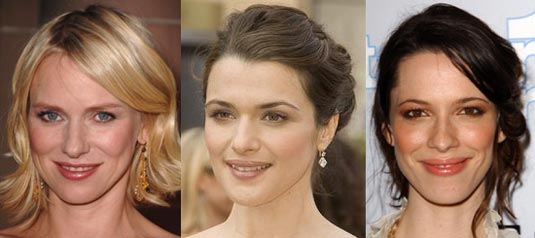 Things around Ben Affleck and Matt Damon's upcoming movie The Trade are seriously moving on (as expected). But let's start with some fresh casting news!
Naomi Watts, Rachel Weisz and Rebecca Hall are all being considered to play the swapped wives of former Yankee ballplayers Mike Kekich and Fritz Peterson.
Just in case you have no idea what we're talking about, The Trade is based on the huge scandal when Kekich and fellow pitcher Peterson swapped wives in the 1970s. Or, if you prefer more details:
"It all started in 1972 when friends and Yankee pitchers Mike Kekich and Fritz Peterson grew an affinity for each other's wife and joked about swapping the ladies and their kids and even family pets.
Word didn't get out until the following year about the Yankee pitchers' scandalous situation, and were eventually traded themselves (out of the Yankees). Marilyn Peterson and Mike Kekich's relationship did not last, however Susanne Kekich and Fritz Peterson are still married and live in New Jersey and Colorado."
Now, according to the latest reports, "Kekich is panic-stricken. He has moved away and has a new identity. He is freaked out that those working on the movie found out where he is. He isn't too keen on having the scandal dredged up again after all this time. Other Yankees from that time have also been really unhelpful with facts and details of what happened. They are stonewalling."
So, at this moment, we know that Ben Affleck and his brother Casey Affleck are currently working on a new draft of the script, and when it comes to above mentioned Watts, Weisz and Hall, it's not been specified which characters they would play.
No production date has been set, but we're quite curious to hear what you think about this project and possible roles.
Let us know, and make sure you stay tuned for more updates on The Trade.