Movie News
Natalie Portman and Ashton Kutcher in Friends With Benefits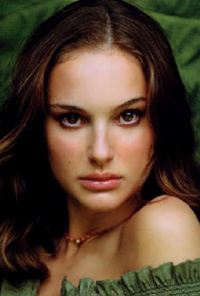 New romantic comedy is on the way, titled Friends With Benefits, with Natalie Portman and guess who – Ashton Kutcher in the leading roles.
If you're in mood for something sweet, there you go!
Man and woman, problematic relationship, with few comic moments perhaps, sounds like something that's already seen, but still, some describe it as –  an inverse When Harry Met Sally.
So, this movie is Ivan Reitman's new project the sex driven comedy, based on the Elizabeth Meriwether's script,  which will star Natalie Portman and Ashton Kutcher as two friends in a solely sexual relationship who develop true romantic feelings for each other…
Or if you prefer, the story is about how men and women who have no problems hopping into bed together can have trouble actually forming a solid relationship.
It doesn't really sound surprising that Kutcher is again signed up for this project, since we all have a chance to see this actor is more then interested when it comes to romantic comedies like Valentine's Day or Killers.
And if you're wondering about Natalie Portman, with Hesher out this year, and a lot of projects that she's already signed for, it seems like she's quite busy as well.
So you could probably wonder why is she also the part of Friends With Benefits when we already know that only very few comedies of this type were such a big-boom…
On the other hand, we are more than happy to see Ivan Reitman's back, because, if you remember, he hasn't directed for the big screen since 2006's My Super Ex-Girlfriend.
Seems like Paramount guys also loved the idea, and we already have an information they set a January 7, 2011 release date for the film. Production will begin in May.
Who knows, maybe we're wrong about the romantic comedies, and maybe this one is a good a chance to show us something completely different.
If you are a fan of the two leading actors, and cute stories, no doubt you're going to like this new thing.