Movie News
Neil LaBute To Adapt Agatha Christie's Crooked House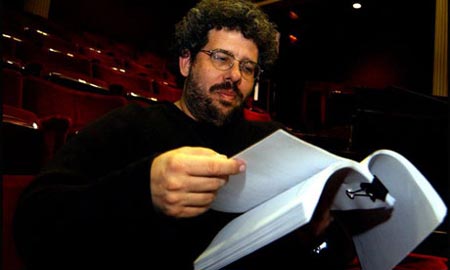 Here's something great, especially if you're Agatha Christie's fan! Apparently, Neil LaBute, probably best known as The Shape of Things director is set to direct an adaptation of Crooked House.
I'm sure you all know which novel we're talking about, but just in case you have no idea – it's a novel that even Christie always acknowledged as one of her favorites, saying that she enjoyed best writing and that "it depends on a family and the interplay of their lives."
Now, Julian Fellowes is set to adapt the novel that was first published in 1949. He definitely sounds excited about this project since he revealed:
"I love the period, I love Agatha Christie and I love the idea of reinventing it. It will be exciting to work with a really vivid, contemporary director – he's one of the originals around at the moment."
Can we blame him? Guess, not, because we all know that Agatha Christie is the world's best known mystery writer. Her books have sold over a billion copies in the English language and another billion in 44 foreign languages. She is the most widely published author of all time in any language, outsold only by the Bible and Shakespeare!
Here's Crooked House description: "Three generations of the Leonides family live together in a large, if somewhat crooked looking, house. Then the wealthy patriarch, Aristide, is murdered. Suspicion falls on the whole household, including Aristide's two sons, his widow – fifty years his junior – and even his three grandchildren.
Could any member of this seemingly devoted family have had a hand in his death? Can Charles Hayward, fiancé of the late millionaire's granddaughter, help the police find the killer and clear his loved one's name?"
Well, we'll have to wait for LaBute to answer that, and until that happens – stay tuned for updates on Crooked House.