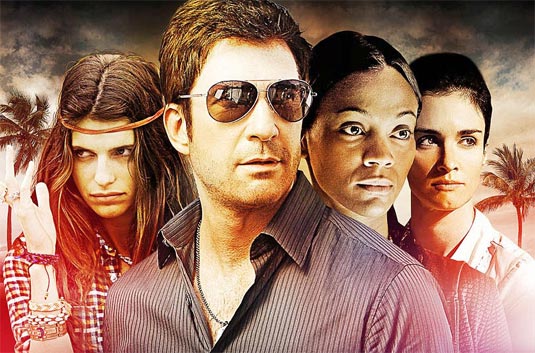 Check out a new, the second movie poster for the upcoming Christopher B. Landon's
Burning Palms.
Burning Palms
is a dark comedy that interlaces five stories set in different Los Angeles neighborhoods, where no taboo is left unexplored as each character careens toward a dark and often comic fate. The film stars
Shannen Doherty, Dylan McDermott, Zoe Saldana, Lake Bell, Nick Stahl, Paz Vega, Adriana Barraza, Colleen Camp, Jamie Chung, Robert Hoffman, Peter Macdissi, Emily Meade, Anson Mount, Rosamund Pike, Austin Williams
and
Tom Wright
.
Burning Palms
is expected to be released sometime next year, although a specific release date has not yet been confirmed by New Films International.
Burning Palms Poster