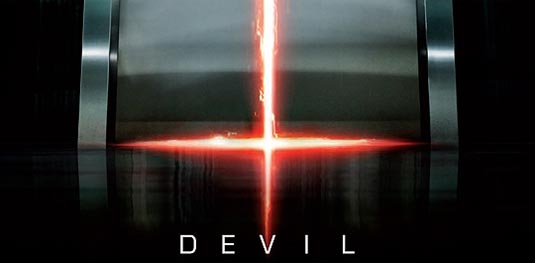 A new poster has been released for the upcoming supernatural horror thriller Devil.
On one ordinary day, a group of people is trapped in a elevator of an office building. What it seems to be an accident turns out to be happening for a reason as they are threatened by the devil in disguise. Becoming suspicious to each other, they try to come out of the elevator.
The film is directed by Drew Dowdle and John Erick Dowdle. Stars Chris Messina, Geoffrey Arend, Logan Marshall-Green, Bojana Novakovic, Jenny O'Hara, Bokeem Woodbine and Jacob Vargas.
Devil is slated to open wide in U.S. theaters on September 17. [source: Empire]