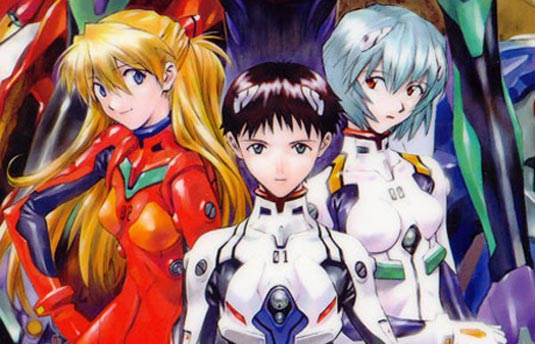 The ad campaign for the upcoming theatrical release of Anno Hideaki's Evangelion 3.0: You Can (Not) Redo – the third in the four-film retelling of the Neon Genesis Evangelion series – has been… curious, to say the least.
With the film hitting Japanese screens next month we've shown, if I remember correctly, a trailer that was shown on some wall screening at some festival (I'm terrible at remembering things lately… I'm accepting donations for a smartphone, to serve as my storage and planning brain part hahaah), right?
This new teaser has actual footage from the movie. It's short, though, but take a look below nevertheless:
It is one of the greatest anime series ever created and one of the highest achievements in international science fiction, as well as one of the origin-questioningly-and-philosophically deepest animes ever – period. And fans of Neon Genesis Evangelion have had a long wait for the latest installment.
Unsatisfied with the conclusion to the older TV series (due to concessions made for budgetary reasons) with an alternate ending, Anno re-launched Evangelion in 2007 with the Rebuild Of Evangelion series. Envisioned as a four-feature film cycle that would both re-tell the original story and re-build it into its intended shape, the series launched with Evangelion 1.0: You Are (Not) Alone in 2007 and followed in 2009 with Evangelion 2.0: You Can (Not) Advance, both of which were enhanced and modified slightly for subsequent video releases.
And us fans can only say "THANK YOU AND WE LOVE YOU SO MUCH!" …
Ahem. Now that I got over the emotional part – Evangelion 3.0 is expected to hit the Japan on November 17th, 2012, and it stars the voice cast of Megumi Hayashibara, Megumi Ogata, Yuuko Miyamura, Akira Ishida, Kotono Mitsuishi, Kouichi Yamadera, Maaya Sakamoto and others.