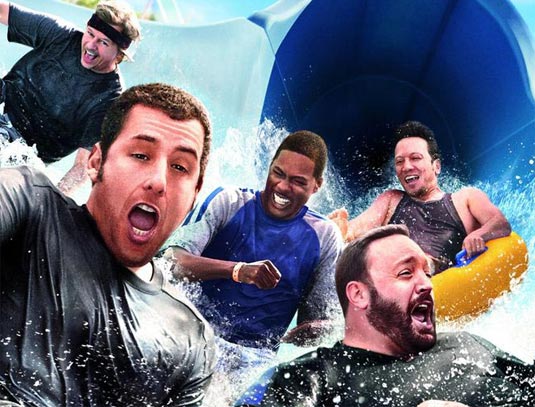 Earlier we posted
the clip
for
Adam Sandler
's
Grown Ups
and now we have a brand new poster. The plot of the movie centers around five school friends, Adam Sandler,
Chris Rock, David Spade, Rob Schneider
, and James who reunite after 30 years to celebrate fourth of July weekend together. They try to reconnect with one another while discovering the changes they've all made over time. Grown Ups is directed by Dennis Dugan, who had a hand in the not funny I Now Pronounce You Chuck and Larry, which can explain the weird placement of Kevin James within this crew.
Grown Ups
is directed by
Dennis Dugan
(You Don't Mess with the Zohan, I Now Pronounce You Chuck and Larry, Happy Gilmore. It is scheduled to hit theaters on June 25th, 2010.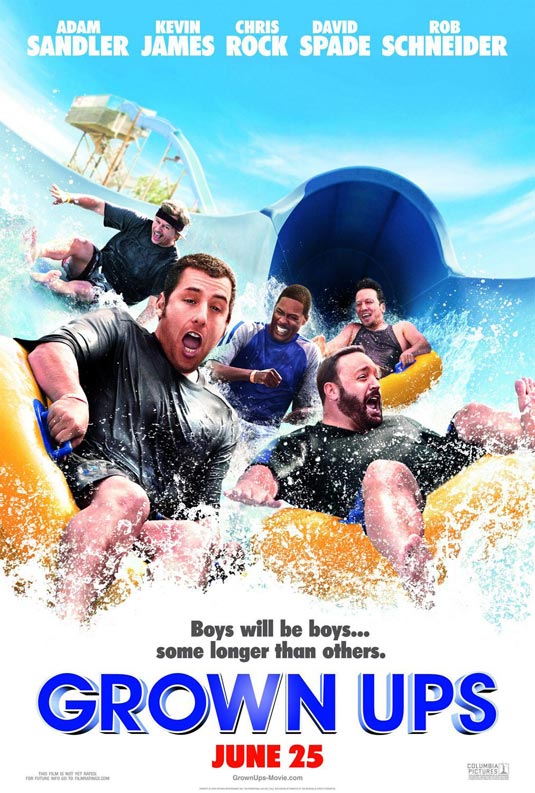 Grown Ups Poster