Movie Posters
New International Poster For JACK REACHER Has Arrived!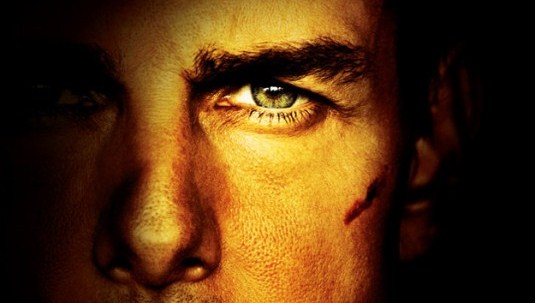 Jack Reacher
– coming soon! And that's all you're going to see from this new international poster for the movie which is set to open later this year. Oh, sorry, one green eye is also there, and I'm sure that
Tom Cruise
fans will appreciate this close-up image. You can even put your lips on your screen and pretend you're
Scientology-approved
Yolanda Pecoraro, or…someone like that! Be creative! Anyway, back to the movie!
Jack Reacher
comes from director
Christopher McQuarrie
, and beside Cruise, it also stars
Rosamund Pike
,
David Oyelowo
,
Richard Jenkins
,
Alexia Fast
,
Robert Duvall
,
Jai Courtney
and
Werner Herzog
. As we previously reported, the movie is based on
One Shot
novel written by
Lee Child
, which follows ex–military investigator Jack Reacher who teams with a beautiful young defense lawyer, moving closer to the unseen enemy who is pulling the strings. He knows that no two opponents are created equal. This one has come to the heartland from his own kind of hell. And Reacher knows that the only way to take him down is to match his ruthlessness and cunning—and then beat him shot for shot.
Jack Reacher
opens on December 21st, 2012.