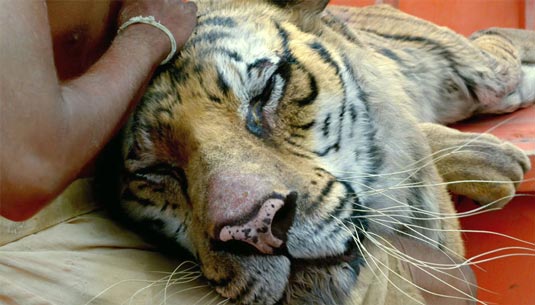 Here's another clip – titled 'Flying Fish' – from Ang Lee's latest feature, Life of Pi, having the director himself introducing clip in espectance, as he says, of public getting to know the main character, young Pi, better. Have a look at it after the jump.
The story follows an Indian boy named Pi, a zookeeper's son who finds himself in the company of a hyena, zebra, orangutan, and a Bengal tiger after a shipwreck sets them adrift in the Pacific Ocean.
Life of Pi comes to theaters on November 21st, 2012 and stars Suraj Sharma, Tobey Maguire, Gerard Depardieu, Irrfan Khan and others.