Movie Photos
New MAN OF STEEL, IRON MAN 3 and THE WOLVERINE Image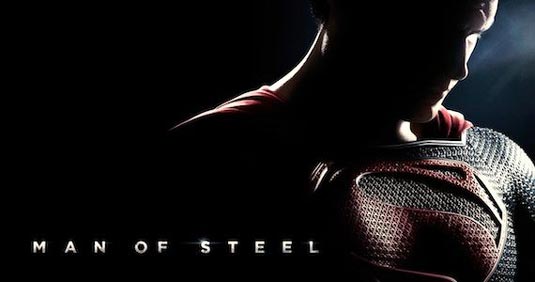 Thanks to
Entertainment Weekly
's 2013 movie preview, we managed to snatch these three images, one for each film – Man of Steel,
Iron Man 3
and The
Wolverine
, respectively. First one is of somewhat lesser quality than the other two and features a wider scene from the poster, but still worth a look. The one from Iron Man 3 is featuring Iron Man and Pepper Potts getting up close and personal with each other, while the one from The Wolverine is brand new and definitely sets Wolverine in Japan. Check them out after the jump.
Man of Steel opens on June 14th, 2013. Synopsis:
In the pantheon of superheroes, Superman is the most recognized and revered character of all time. Clark Kent/Kal-El (Henry Cavill) is a young twentysomething journalist who feels alienated by powers beyond anyone's imagination. Transported to Earth years ago from Krypton, an advanced alien planet, Clark struggles with the ultimate question – Why am I here? Shaped by the values of his adoptive parents Martha (Diane Lane) and Jonathan Kent (Kevin Costner), Clark soon discovers that having super abilities means making very difficult decisions. But when the world needs stability the most, it comes under attack. Will his abilities be used to maintain peace or ultimately used to divide and conquer? Clark must become the hero known as "Superman," not only to shine as the world's last beacon of hope but to protect the ones he loves.
Iron Man 3 opens on May 3rd, 2013. Synopsis:
Marvel's Iron Man 3 pits brash-but-brilliant industrialist Tony Stark/Iron Man (Robert Downey Jr.) against an enemy whose reach knows no bounds. When Stark finds his personal world destroyed at his enemy's hands, he embarks on a harrowing quest to find those responsible. This journey, at every turn, will test his mettle. With his back against the wall, Stark is left to survive by his own devices, relying on his ingenuity and instincts to protect those closest to him. As he fights his way back, Stark discovers the answer to the question that has secretly haunted him: does the man make the suit or does the suit make the man?
The Wolverine opens on July 26th, 2013. Synopsis:
Based on the celebrated comic book arc, this epic action-adventure takes Wolverine (Hugh Jackman), the most iconic character of the X-Men universe, to modern day Japan. Out of his depth in an unknown world he faces his ultimate nemesis in a life-or-death battle that will leave him forever changed. Vulnerable for the first time and pushed to his physical and emotional limits, he confronts not only lethal samurai steel but also his inner struggle against his own immortality, emerging more powerful than we have ever seen him before.