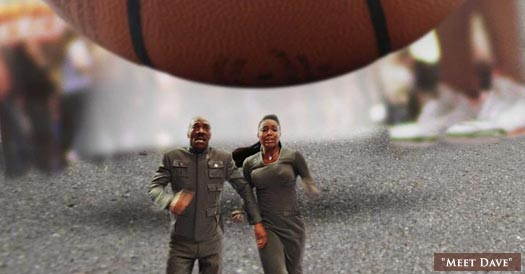 A new pictures from the upcoming
Eddie Murphy
comedy "
Meet Dave
" has been released. The story centers on a spaceship that takes the form of a human (Murphy). It's operated by 100 human-looking, quarter-inch-tall aliens seeking a way to save their planet. Complications ensue when their captain (also played by Murphy) falls in love with an Earth woman who always picks losers to date.
Elizabeth Banks, Gabrielle Union, Ed Helms, Judah Friedlander
will also star. "Meet Dave" is scheduled to hit theaters on May 30th, 2008.