Movie News
New Moon Box Office Results Setting Records!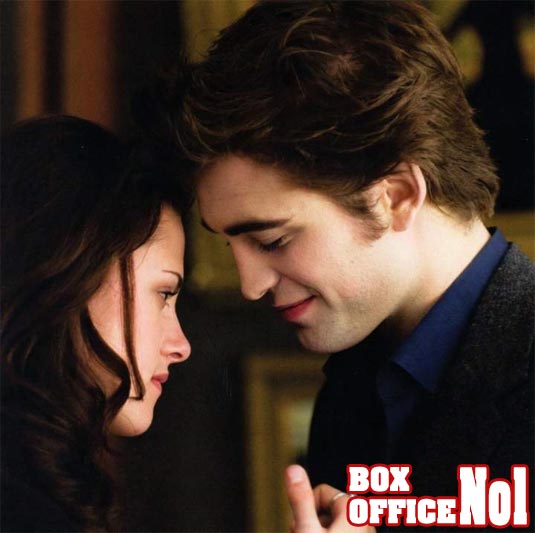 "The Twilight Saga: New Moon" has shattered all competition and earned a whopping $140.7 million from 4024 theaters over the weekend, easily good enough for the #1 spot at the box office. Richie Fay, head of distribution for Summit said:
"Obviously, with the success of 'Twilight' itself, sequels being what they are will generate X-number of dollars more, particularly if it's a satisfying sequel"
"New Moon" placed third on the all-time domestic chart behind last year's $158.4 million opening weekend for the Batman blockbuster "The Dark Knight" and 2007's $151.1 million haul for "Spider-Man 3." On Friday, "New Moon" set an all-time domestic high for opening day with $72.7 million, topping the previous record of $67.2 million by last year's "The Dark Knight. The film also performed well internationally, grabbing another $118.1 million, for a total worldwide debut of $258.8 million. The Sandra Bullock-Tim McGraw football movie "The Blind Side" was second at the box office this weekend, pulling in $34.5 million. Breaking the $100 million dollar mark in its second week in release is John Cusack's action drama "2012", which slips to number three with $26.5 million. Weekend US Box Office:
The Twilight Saga: New Moon – $140 million
The Blind Side – $34.5 million
2012 – $26.5 million
Planet 51 – $12.6 million
Disney's a Christmas Carol – $12.2 million
Precious – $11 million
The Men Who Stare at Goats – $2.7 million
Couples Retreat – $1.9 million
The Fourth Kind – $1.7 million
Law Abiding Citizen – $1.6 million
Click here to read "New Moon" review.